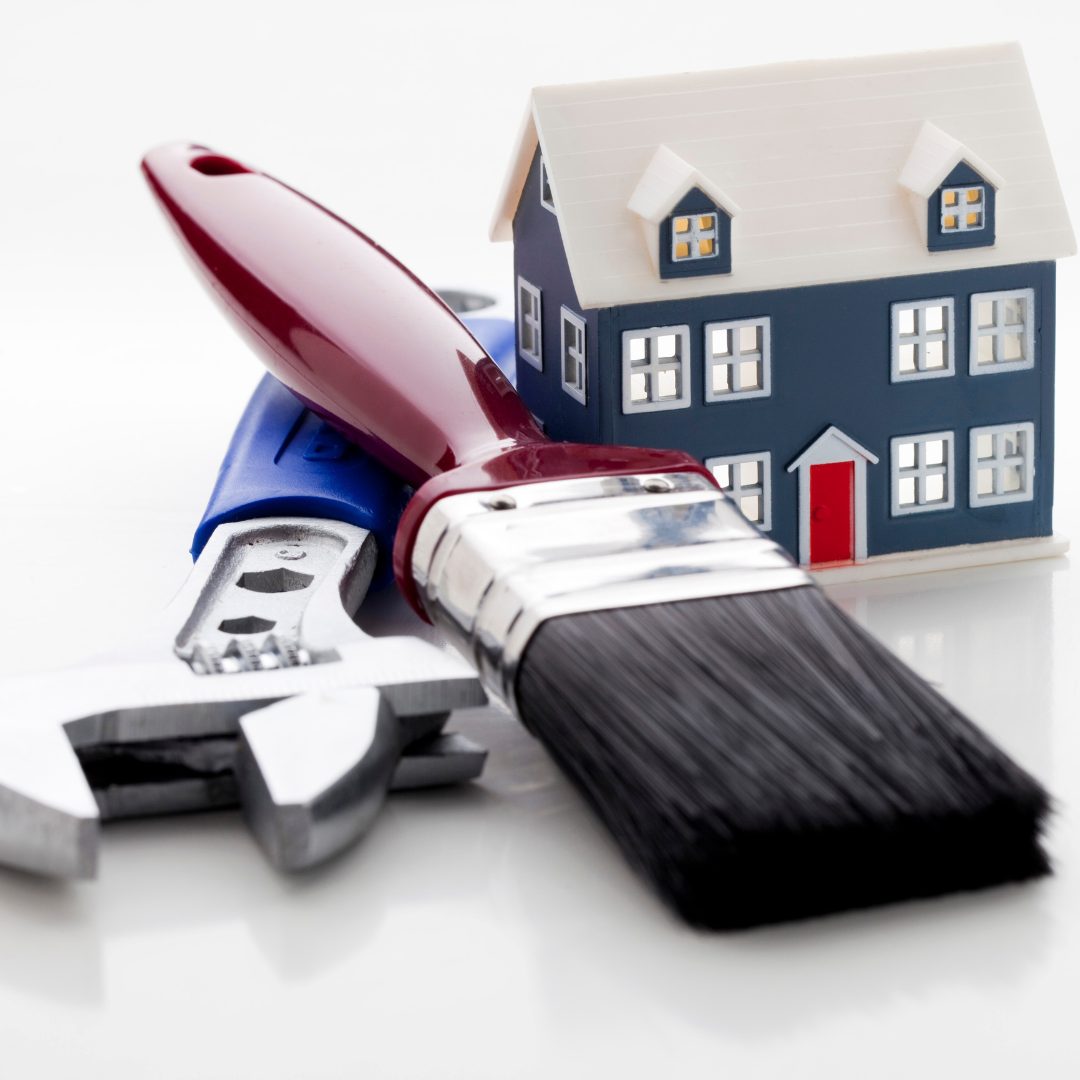 10 Home Improvement Projects to Tackle Before Moving Into a New House | Omaha NE Homeowner's Guide
Congratulations on your new home!
We all know that moving into a new house is stressful, and the last thing you probably want to do is add more things to your to-do list. However, it's actually best to tackle some home improvement projects before all your moving boxes and furniture get in the way. So if you want to save money, time, and hassle down the road, here are 10 home improvements to consider before making the big move.
I am a local mortgage broker serving Omaha, Papillion, Bellevue, La Vista, and all of eastern Nebraska. If you need help finding a local realtor or qualifying for a home loan please contact me.
1. Change the locks
First and foremost, it's important to keep your family and your new home safe. So before moving in, be sure to call a locksmith and have your locks changed. You never know who might have a spare key and it just isn't worth taking the risk. When the locks are being installed, don't forget the back door and garage door locks, as well as any sheds or other buildings on your property.
You can also tackle this yourself if you want and possibly save a little money. You can typically buy new locks, often as a set for multiple doors, from your local hardware store. Just follow the directions and you'll have new locks set up in no time.
2. Remove popcorn ceilings
Older homes may have textured "popcorn" on the ceiling, an unsightly older trend that makes the interior of your home look dated. It's important to note that these types of ceilings may contain asbestos – which if it does, would require working with a professional asbestos removal company to eliminate it from your home. It doesn't matter if you own a house in Atlanta or an apartment in San Francisco, if your home was built before the 1980s and has popcorn ceilings, it's highly recommended to have a professional test and then remove it.
3. Paint the interior
Adding a fresh coat of paint is a simple and affordable home improvement project that can add color and bring new life into your space. It also helps defend your home's surfaces from wear and tear. Whether you do the work yourself or hire someone to do it, it's a lot easier to paint an empty room. Plus, redoing your walls before moving day means you don't have to live with the smell of drying paint in your home.
Remember, choosing paint isn't just about the color. The finish of your paint, from matte to high gloss paint, can dramatically change the look of a room. There are also different types of eco-friendly paint options – some of which have low to no VOC. If you have a paint color in mind, bring home samples with a few different finishes, to see which you prefer.
4. Add storage options in closets
You may wish to replace wooden clothing rods with aluminum ones or install shelving and shoe trees to maximize storage space. Pantries and storage closets may need extra shelving and organization too. If you have a tight space, additional shelves up to the ceiling can help you keep organized and your space less cluttered.
"Decluttering your old home before you move and also organizing your packing according to the rooms in your new space, will result in a much easier unpacking process, a faster new home set up, and a better organization system after move in," notes My Space Reclaimed, a professional organizer based in Dallas, TX.
5. Make electrical upgrades
You can do these upgrades anytime, but everything is easier to get to in an empty room. If you're moving into an older home, especially one built in the mid-'90s or before, consider installing extra electrical outlets or upgrading the existing ones. Many older homes don't have the electrical capacity for the number of electronics and powerful devices that many people use today. Additional outlets in your rooms can make it easier to arrange furniture, including computers, speakers, gaming systems, light fixtures and will make room for everyone to plug in their phones. Consider also upgrading to programmable thermostats and light fixtures.
Other useful links
What To Do Next