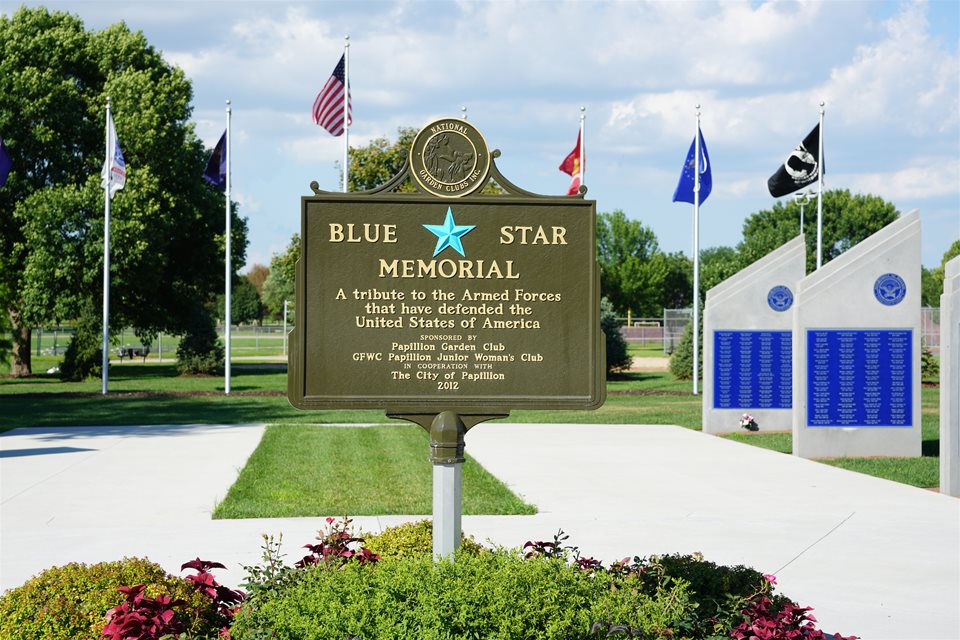 10 Reasons to Move to Papillion
A great balance of small town feel and big city amenities make Papillion a great place to settle down. Here are 10 reasons to move to Papillion.
Papillion has parks…Lots of parks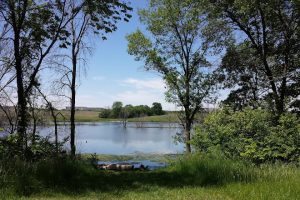 20 parks and recreation areas and 17 miles of walking/biking trails. The 450-acre Walnut Creek Recreation Area features fishing, camping, equestrian trails, and leash-free dog park. Papillion Park List
Stay fit at the new recreation center and field house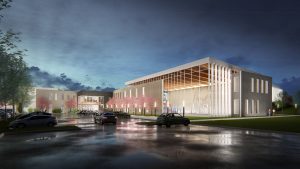 The new Papillion Landing is just about open and is starting to accept memberships. Papillion Landing will have 96,000 Sq. ft. Recreation Center with a Natatorium, Indoor Playground, Birthday Party Rooms, Private Changing Rooms, Multi-Court Gymnasium, Child Watch Services, Elevated Walking/Running Track, Fitness Center and Group Fitness/Dance Rooms. It will also have 23,000 Sq. ft. Community Center with an Event Center, Catering Kitchen, Youth Center, Master's 55+ Club, Arts and Crafts Studio, Multi-Use Classrooms, Digital Library Services, Community Gym and Lounge Space for all Papillion Residents. Opening January 13 2020.
Papillion actually has good government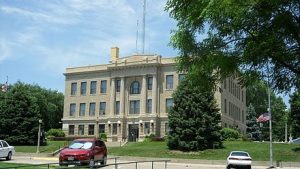 In 2019, for the ninth straight year, the City of Papillion has been awarded the "Certificate of Achievement for Excellence in Financial Reporting" by the Government Finance Officers Association of the United States and Canada (GFOA) for its Comprehensive Annual Financial Report (CAFR).
Papillion is a great place to raise a family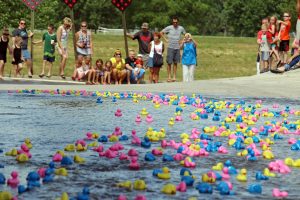 Business Week ranked Papillion the best place to raise a family in 2013. Low crime, low unemployment, low crime combined with great schools, high income levels, and strong economy make it the best place to start and raise a family. Business Week
Papillion has great community activities

Papillion Days is a little piece of Americana that attracts twice the population of Papillion. Winter Wonderland every year on the first Saturday after Thanksgiving is basically a winter Hallmark movie. The Papillion Community Foundation helps organize these and other smaller events throughout the year. Maintaining the small town feel even as the city expands is a top priority in Papillion.
Papillion obsesses about getting better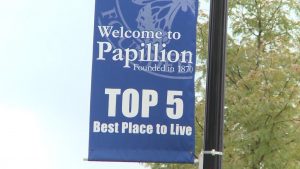 In 2013, Livability.com rated Papillion the #1 small town in America. Since then many new projects and renovations of old projects mean Papillion is only getting better. Ambitious new projects are being developed that will retain the small town feel while giving Papillion a nightlife and more family activities.
Papillion has a brand new ball park and amphitheater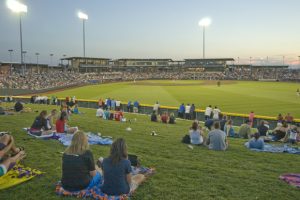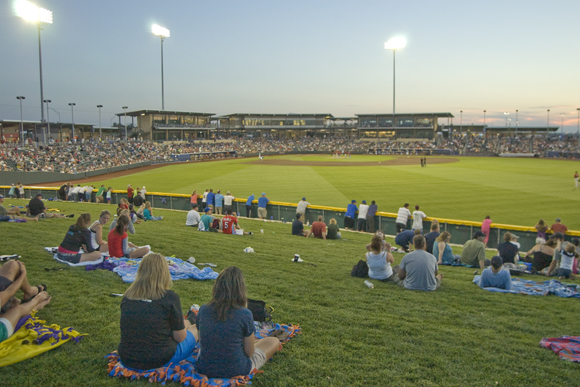 Werner Park is home to Omaha's minor league baseball team, the Storm Chasers, and also host many events throughout the year and Sumter Amphitheater host concerts and public or private events.
Papillion has a great library!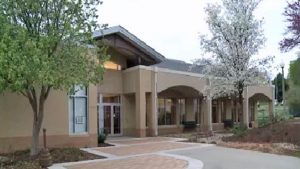 The public library may no longer be the hub of community education but not so in Papillion. The Sump Public Library is a beautiful facility with modern amenities and tons of events and classes. Sumter Library
Papillion has fun attractions.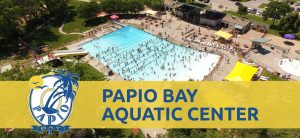 Papio Bay Aquatic Center, Papio Bowl, and Papio Fun Park keep the whole family entertained. These quaint family entertainment centers are within walking distance to many neighborhoods and are a great and inexpensive way to spend a summer day with the family. In the summer a farmer's market is hosted in Papillion Park every Wednesday.
Papillion is growing.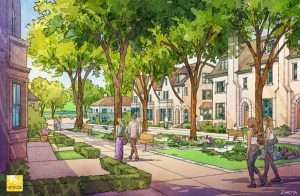 New neighborhoods are developing and these are not just new homes but little mini communities in themselves. Along with the homes, entertainment districts, live/work areas, and outdoor areas are developing right along side them. For example, the Bungalows on the Lake by Prairie Queen is a live/work development that is in walking distance from the North Shore neighborhood and a planned entertainment area next to Werner Park will be a place for residents in the new housing developments along 370 to hang out. And there will be plenty of people with dozens of new multifamily single family housing and rentals already approved and going up over the 5 to 10 years. Here,Here,Here
We are a local Papillion mortgage lender and can help you settle in to the community and into your dream home. Contact us today!
What To Do Next