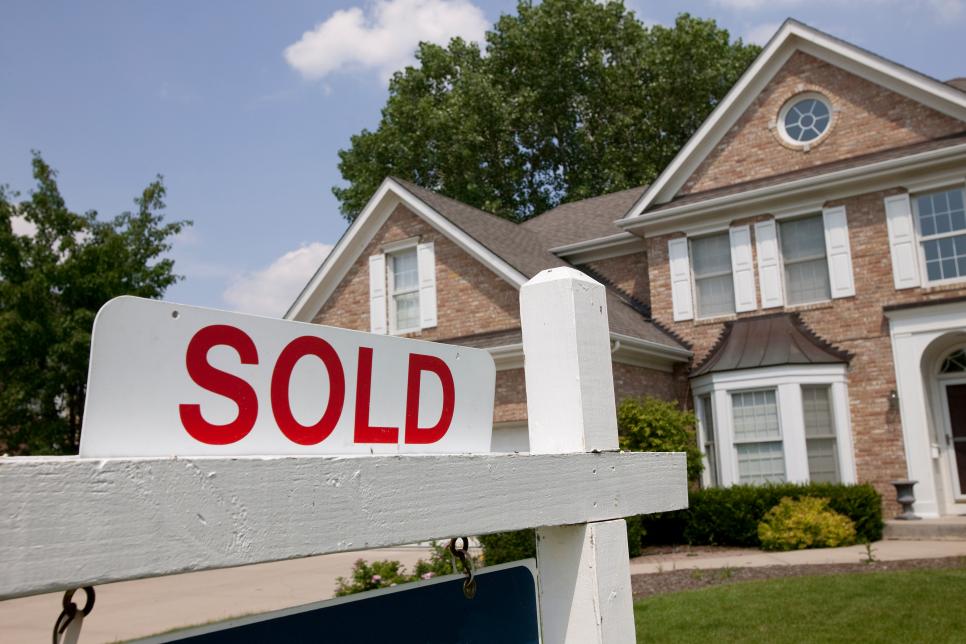 9 Benefits of a Conventional Loan | Omaha NE Home Buyer's Guide
What are the benefits of a Conventional Loan?
The conventional loan is considered traditional financing. For buyers with good credit, good income, and a decent down payment (though low down payment options are available) conventional is the best option. Conventional financing offers low rates, flexible loan terms, and low/temporary mortgage insurance.
I am a local mortgage broker serving Omaha, Papillion, Bellevue, La Vista, and all of eastern Nebraska. If you need help finding a local realtor or qualifying for a home loan please contact me.
Low down payment options
Flexible mortgage insurance options
Low mortgage insurance with good credit
Mortgage insurance drops off at 20% equity
Multiple conventional loans allowed
Favorite program of agents and sellers
Gift funds allowed
Non-Occupying co-signers allowed
The go to program for well qualified buyers
Conventional loans have low down payment options
A common misconception of conventional financing is that it requires a large down payment. As a matter of fact 62% of new home buyers believe 20% down is required to purchase a home. In truth less than 7% of buyers put down 20% when purchasing a home. Now there are benefits to a larger down payment, but it is not necessary to become a home owner.
3% down conventional programs
Conventional loans have several programs that go as low as 3% down on a home purchase. Fannie Mae's Home Ready and Freddie Mac's Home Possible program of 3% down with discounted mortgage insurance for buyers under a certain income limit. If you do not meet these income requirements, you can still take advantage of the 3% down option (minus the MI discount) if you are a first time home buyer. For buyers that are not first time home buyers and do not the Home Ready and Home Possible income limit there is still a 5% down option.
If you are a buyer with excellent credit and good debt to income ratios, it is likely conventional's low down payment program will be the best option.
Conventional loans have flexible mortgage insurance options
Both conventional and FHA loans require mortgage insurance. That mortgage insurance protects Fannie, Freddie, and the Federal Housing Administration from losses. It is not a direct benefit to the buyer. Now FHA's mortgage insurance is pretty straightforward. It is a set rate no matter what credit score or down payment you have on your purchase. However, conventional loan mortgage insurance works a lot like regular insurance in one aspect. Conventional MI fluctuates based on credit score and down payment. Just like regular insurance, the risk of default plays a role in how much you will pay on conventional MI. The better the credit scores and the more you put down the better terms you will get on your mortgage insurance.
Mortgage insurance options
Conventional also offers several options on how to structure Mortgage Insurance.
Monthly MI
The standard way to pay mortgage insurance is to add it to your monthly mortgage payment. This Monthly MI will be paid with your mortgage payment until the house reaches 20% loan to home value. But there are two other lesser known ways to pay Conventional MI.
Upfront MI
A buyer can choose to pay a flat fee at close rather than make monthly MI payments. This flat fee usually works out to 3 or 4 years worth of Monthly MI and is added to the total closing cost on the loan. This is a relatively cheap way to lower your monthly mortgage payment if needed.
Lender Paid MI
The lender will pay your mortgage insurance for you in exchange for a higher rate. Even with the higher rate, the overall payment is typically less on Lender Paid MI than Monthly MI. One thing to consider on Lender Paid MI is, though your overall payment may be lower than Monthly MI, that higher rate is permanent while the Monthly MI will eventually drop off.
Conventional loans offers the lowest MI with great credit
We have talked about mortgage insurance a lot, but it is one of the primary benefits of conventional financing. It drops off at some point and has several ways to structure it in your loan. It can also be much lower than FHA mortgage insurance.
Now the FHA program has it's own benefits. It usually has lower rates than conventional and has more flexible qualification requirements. But one area it cannot beat conventional financing is on mortgage insurance. If you have perfect or even good credit, conventional is going to have mortgage insurance premiums that are much lower than FHA MI. The more you put down the lower that MI premium goes on conventional. People often see that low FHA rate and look to that program for a low down payment option. Once I show them the conventional MI compared to FHA MI they see the huge benefit of going conventional.
Now the key here is to have good or perfect credit to go conventional. FHA's MI is fixed no matter the credit score and once we start getting into the average or below average credit scores the conventional MI benefits go away. FHA was designed for buyers with less than perfect credit. Conventional is available for buyers with less than perfect credit, but it works best for buyers with good or great credit scores.
Conventional mortgage insurance drops off
Okay I think this is the last point about mortgage insurance. Yet another advantage of conventional financing is that the mortgage insurance does drop off the loan if you put down 20% or once you get to 20% equity. This is one of the biggest reasons to go conventional over FHA. FHA will require mortgage insurance for the life of the loan. That is a lot of money going to insure the lender against other borrower's defaulting. Even if the conventional option has a higher rate, if you plan on being in the house for a while, or think you can get to 20% equity quickly, the conventional option is the way to go. Now if you do need to go FHA you still have options. We can put a plan in place to refinance you out of FHA and into conventional as soon as you qualify.
Multiple conventional loans allowed
This is not that important for most buyers, but if you ever decide to move out of your current house and purchase a new one, conventional will allow up to 10 loans active at one time. There are several reasons a homeowner might want additional conventional loans.
Investment property
While the "government loans" can only be used to purchase a primary residence, conventional offers investment property options. The conventional investment property loan does require at least 20% down and the guidelines are a bit more strict on income, assets, and credit. But if you are looking to start an investment portfolio conventional financing is the way to go. I personally have several conventional loans both on my primary and in investment property and can walk you through every detail. The rate is higher than a primary home loan, but the terms are going to be better than any "in-house" or hard money lender out there.
Second home
If you are looking to get out of the Nebraska winter a conventional second home loan is a great option. It requires a 10% down payment but the rates are nearly as good as conventional primary home rates. A second home is a home that is not income producing (that would be investment) and is used part of the year by the owner. That house in Florida would be a second home. It is common for parents to purchase a home near their kids to visit during holidays.
To qualify as a second home, conventional really just wants to see that the scenario makes sense. Is the second home far enough away that it is necessary. You cannot buy a second home on the same street as your primary home. We will include a letter explaining the reason for the second home in the loan file for the underwriter.
Converting your primary home into a rental or second home
You can also move out of your primary home and convert it to either an investment or second home. If you are upgrading and would like to keep your current home as a rental we can do that. We can often use the rent on any lease agreement if one is available prior to close.
If you are moving far enough away but we can explain why you would want to keep the home as a second residence, you can also convert a primary into a second home.
The best part on both of these is you get to take advantage of the current lower primary home loan rate. No need to change the loan terms when you change the status of the home.
Conventional is the favorite program of agents and sellers
For sellers and agents, a buyer with a conventional loan pre-approval is often considered a better risk than FHA or VA buyers. Most of this comes from the fact that VA and FHA allow higher debt ratios and lower credit scores. Buyers that are going conventional are more likely to have good credit and low debt so they are less likely to have issues pop up during the loan process. A good loan officer will make sure every buyer they pre-qualify stays that way. But, right or wrong, the perception is that conventional loan buyers are better.
If you are in a seller's market with multiple offers on homes, being approved for conventional financing can give you the edge over other prospective buyers.
Gift funds are allowed on conventional loans
FHA is known for allowing a relative to gift money towards the purchase of a home, but in the last few years conventional has expanded this program as well. It used to be that conventional required at least 5% of the down payment funds come from the buyer. This disqualified a lot of buyers with limited funds from conventional financing. In the last few years conventional has relaxed these rules and now a donor can cover all down payment and cost associated with the purchase. If you are a buyer with great credit, great income, but limited assets a conventional loan may still be the best option.
Non-occupying co-signers are allowed on conventional
This is another area where conventional has relaxed it's rules. Conventional used to only allow non-occupying co-signers with larger down payments. It also had restrictions on how the co-signers income could be used. These restrictions made the conventional non-occupying co-signer option useless for most buyers.
In the last few years conventional has relaxed those rules and will allow the full use of co-signer income and allow a co-signer on even 3% down loans. In some ways the conventional loan co-signer option is easier than FHA. While FHA requires the co-signer to be a relative, conventional will allow anyone with "an interest" in the buyer to co-sign.
If you have great credit but modest income and little assets, it is possible to use a co-signer to boast qualifying income and a gift to cover the down payment and cost. These two options open up the conventional loan to a lot more potential home buyers.
Conventional financing is the go to program
Unless you qualify for more niche loan options like VA or USDA rural loans, conventional loan financing is the loan you will ultimately want to be in for your home. It has low rates and, most importantly, it has the low and temporary mortgage insurance. If you do not qualify for a conventional loan due to credit or income, we can still get you in a home (most likely using FHA financing) and put a long term plan in place to eventually get you out of your current loan and into conventional financing.
Conventional loans work best for buyers with excellent credit and a decent amount of equity in the home. The goal, whether you are using it to purchase or refinance, is to get you that great credit and equity and then get you into a conventional loan. I can help review your credit and give you tips on how to get it up to perfect. After closing I will send out monthly home reports that monitor your home value and mortgage balance so I can make a move once you get that 20% equity.
Other useful links
What To Do Next