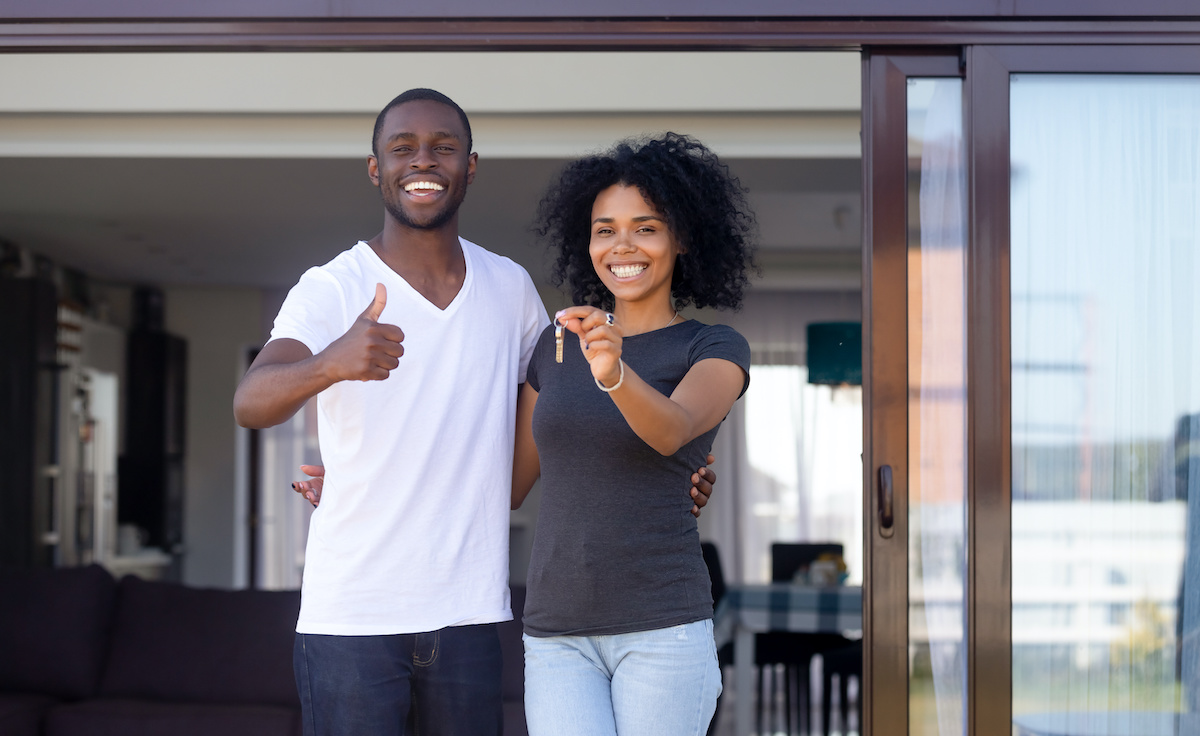 A Homebuyer's Guide to a Competitive Housing Market | Omaha NE Homeowner's Guide
Millions of people are locking in their dream to own a home
So, what's stopping you from the exciting homeownership journey? Despite the fact that low housing inventory is making it a competitive market, people are still buying and listing homes. It's simply up to you to take ownership of your home-buying dream, and we're here to help with this homebuyer's guide.
If you're wondering where to begin, a good place to start is learning how to position yourself as the most attractive buyer in a handful of offers. We asked two housing experts who have a history of helping their clients buy homes amid strong competition for advice, so you can distinguish yourself as a serious buyer in today's fast-paced market.
I am a local mortgage broker serving Omaha, Papillion, Bellevue, La Vista, and all of eastern Nebraska. If you need help finding a local realtor or qualifying for a home loan please contact me.
Lean on trusted advisors. Think of your real estate agent and loan officer as the foundation of your home-buying journey. They support you through the whole process and are the people you will continuously rely on. This is why Donnell Williams, president of the National Association of Real Estate Brokers, highly recommends using a trusted advisor, because you need someone working on your behalf. Williams adds that choosing an area expert in your market will prove crucial to your ultimate success.
Part of this trust is also on you. "Honesty is the best policy," says Williams. "So, when you're working with your trusted advisor, lay all your cards on the table." If you're getting financial help from your parents for the down payment, let them know. If you have a really strict timeline for when you need to be out of your current residence, let them know. These details are crucial in their being able to properly support you.
Get pre-approved. There's power in getting pre-approved in a competitive housing market. Sam Bhandal, a Home Lending Officer at Citi, says that getting pre-approved helps homebuyers figure out what their home purchase price point is, so they know what range they should be shopping in.
What does getting pre-approved entail? Bhandal explains that you should have financial documents such as bank statements, pay stubs, and tax returns ready for your loan officer. This way, they can give you a pre-approval letter that comes with a firm commitment to lend, giving you and your offer a potential edge over other buyers. Bhandal compares it to doing all of your homework upfronts and getting everything out of the way that pertains to your finances, so you are solid when you go to make an offer.
For their part, home sellers want a smooth transaction with a qualified buyer and a contract with a strong likelihood of closing on time, and without hiccups. Having all your ducks in a row as a buyer will keep you feeling confident and positive throughout the process, says Bhandal.
Be ready to move fast. Once your pre-approval is in hand, you're ready to look at homes with added peace of mind. Here's where timing can be everything. It's not only you who needs to be ready to move fast; your real estate agent and loan officer need to be ready, too. On one side, you and your real estate agent must be ready to look at prospective homes as soon as possible. Wait too long and it's likely a sale is already pending.
Maintain an open line of communication with your lender, so they can tailor your pre-approval letter to the specific home you intend to put an offer on and help you calculate what your monthly expenses for that specific home price would be.
Solid preparation at the onset is the ultimate key to success, especially in a competitive market, according to Citi's Bhandal. After you laid the groundwork, the second stage is creating an offer that will stand out.
Figure out where you can be flexible. Two of the most effective tactics home shoppers can leverage to win a bidding war, according to Williams, are price and terms. "Determine what your highest competitive bid could be, and then come up with your terms," he says.  Escalation clauses—which Williams highlights as one option that can be included in your offer to make it more competitive—tell the seller that if they get another offer that's higher than your offer, you are willing to up your offer by an amount you prescribe.
On the flip side, being flexible also means not including some terms in your offer, such as requiring the seller to include the washer and dryer in the sale if those weren't listed among the appliances that are staying. On the buyer's side, "a contingency clause is a negative," Williams says. "The other competitive offers are not going to have contingencies in their offer, so that's going to be an impediment to your offer."
Open communication with the seller's agent can also be key. Consider reaching out routinely to them to determine the seller's number one priority. Is it to close quickly? If so, the seller may be more willing to negotiate on price. Or, is their top priority being able to rent back their old home from the new owners for a few weeks until they close on their next home? If so, your offer would stand out if you create flexibility on your own move-out time.
The final touches. Cover letters, or love letters as they are sometimes called, are one way to communicate directly with the seller and stand out in a field of bidders. This is your chance to let the seller know why this specific house is perfect for you. Is this your dream home because it's close to your parents? Is it your dream home because it shortens your drive to work and lets you spend more time at home with family? Let the seller know these things.
You can also use a cover letter to affirm your employment stability, your proactive stance in providing documents, and anything else that strengthens your position.
Lastly, Williams suggests asking for a group call to present your offer if it's an option. This allows you to present your offer in your words with no preconceived notions from the seller getting in the way.
And while you might go through this process a handful of times in a competitive market, Bhandal explains it well when he says, "This is an exciting and positive process. We may have some obstacles, but everybody involved in the transaction is an expert in­­­­­­ their own way, and they're going to help you come across that finish line."
Other useful links
What To Do Next