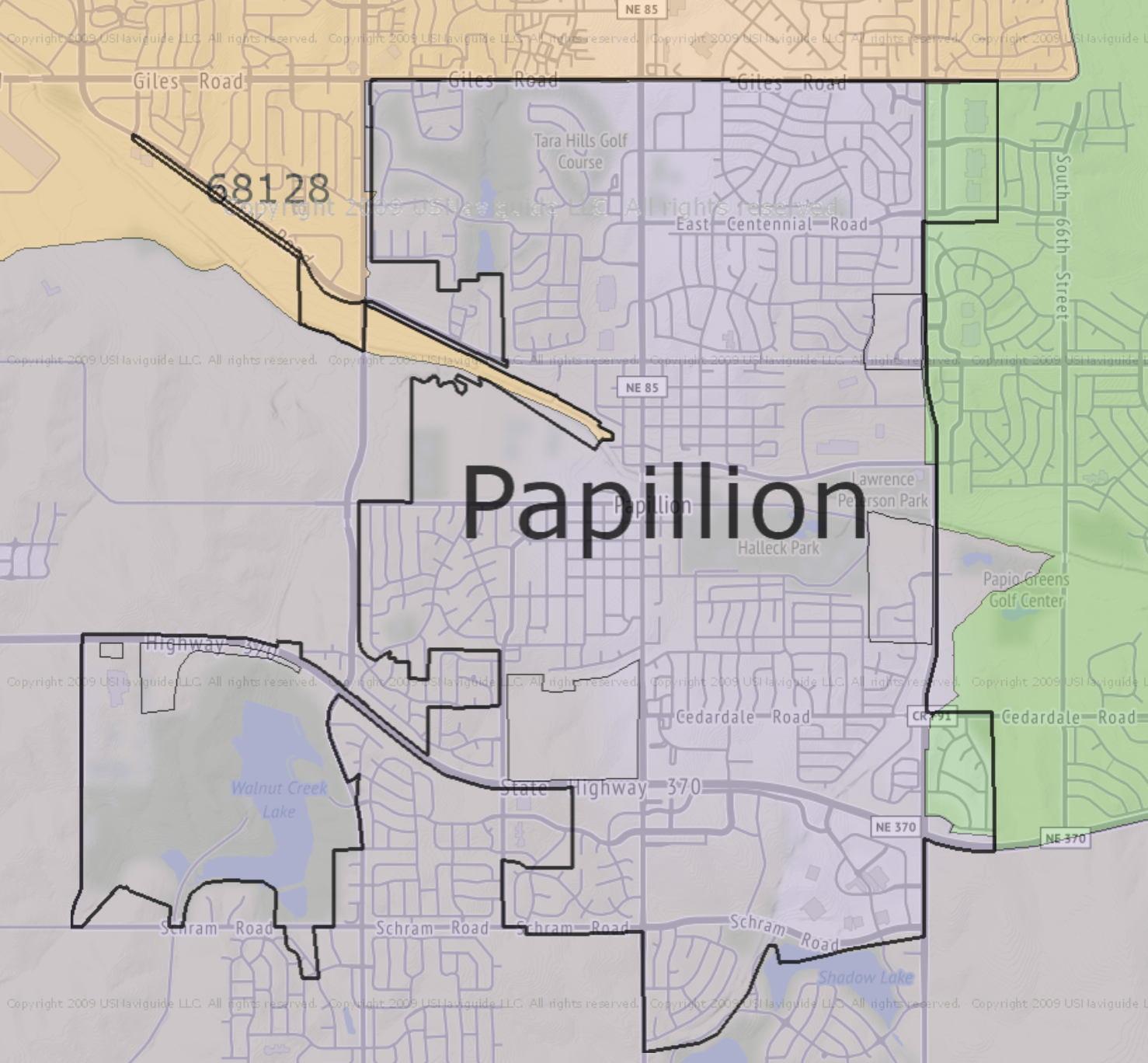 Setting the boundaries
I hope you are all as excited as I am to bring you the best of Papillion – there's a lot to discover, and a lot to re-discover if you are a native or if you already call Papillion home.  You'll note that the image in today's post depicts the boundaries of Papillion.  This is a great reference point as we venture into discussions about the neighborhoods and the many features this gem of a town has to offer.
Census data
According the latest census data, Papillion's population as of July 1, 2019 is just shy of 22,000, with a projected population growth rate per year of 1.58% over the next five years.  If you're looking for that small-town feel with access to the amenities of the greater metropolitan area, Papillion fits the bill.  The average home value is $234,274.  Average household income is roughly $204,000, and median household income is $90,000.  The overall median age is 38.
Coming up
I'll be featuring many of the neighborhoods of Papillion as well as introducing you to its residents in upcoming posts.  This was just a quick overview to get you acclimated to the city (I'll revert back and forth between calling it a city and a town, because it has the feel of both, as I'll explain). Buckle up…and get ready to learn more than you've ever known about Papillion.
Image credit: USNaviguide LLC, https://www.zipmap.net