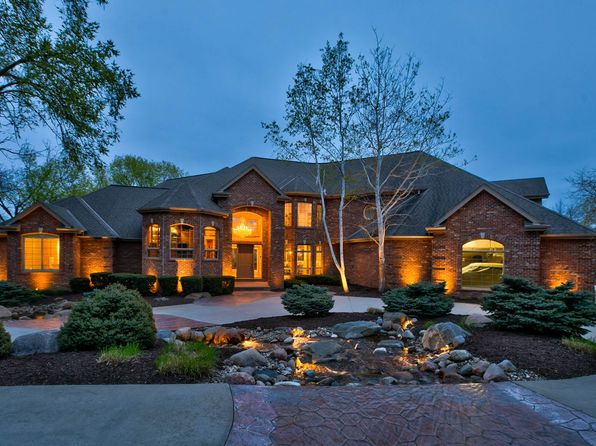 How do I qualify for an FHA loan in Papillion NE?
If you are looking for a Papillion NE FHA loan there are a few things to consider before qualifying. While the FHA loan program has a ton of benefits, we will want to do a full review of your credit, income, and assets to see if conventional financing is the better option.
Why would you use the FHA program over conventional financing?
Some people mistake FHA for a first time home buyer program, but FHA loans are available to anyone who qualifies. It does have unique qualities that make it a preferred program for many first time home buyers.
FHA credit requirements
FHA is used by many first time home buyers because it is more forgiving on credit score and credit history. While conventional financing is limited to buyers with a 640+ score and an active credit history, FHA will go down to 580 on the credit score. However, it is important to remember that just having 580 credit scores does not automatically qualify you for FHA financing. FHA will also consider what is on your credit report that is causing the low scores. It is often the case that the issues causing lower credit scores are also issues for FHA approval. My team almost always recommends a bit of credit repair to get your scores to at least 620 before moving forward. We can review your credit and provide free advice on how to get the scores up. We can also direct you to councilors who can coach you on credit restoration. A 620+ credit score not only increases your chances of qualifying, it also means a lower interest rate and lower fees.
FHA will also allow "non-traditional credit". If you are a buyer with a limited credit we can use, in certain cases, monthly payments that do not appear on your credit report. Monthly rent, cellphone bill, utilities and insurance are monthly obligations that do not report on credit, but can be used to show credit worthiness. There are additional requirements if we need to use non-traditional credit so make sure to contact a local mortgage consultant to see if you qualify.
FHA allows much higher debt to income ratios than conventional financing. If you have higher consumer debts or a more modest income, FHA is usually a good program to get into your home. FHA, like all loan programs, will take the new house payment, the payment on all debts showing on your credit, and any child support, alimony or liens to get your Total Debt Ratio. The max Total Debt Ratio on FHA is 56.99%.
Now we do not want to put you in a financial hardship by purchasing a home, but there are several reasons someone might have a higher debt ratio and still easily afford their home. Like all loan programs, there are certain types of income we cannot use on FHA. If you have a part-time job less than two years we cannot use that income to qualify. You might receive overtime or bonus that is not consistent enough to use for qualifying purposes. If your spouse or significant other has income but cannot be on the loan we would not be able to use their income. If you have roommates or boarders we could not use this rental income to qualify you for financing. The point is there are situations where a high debt ratio does not mean you are buying too much home.
The FHA loan requires a minimum of 3.5% down payment. Like conventional, it will have closing cost and FHA does require that you escrow the taxes and insurance. These three items can add up on even a modest size house, but there are options. FHA will allow the seller to give you a credit up to 6% of the purchase price to cover closing cost and escrow. The seller can cover all of the cost and your initial escrow but they cannot cover any of the down payment. However, an FHA buyer can use gift funds from a relative to cover all or part of the down payment (and all or part of the cost and escrow) if that option is available. We will document this gift with a letter from your relative and proof of the funds transfer. With a combination of seller credits and gift funds, it is possible for an FHA buyer to get into a home with zero out of their own pocket. (start schmoozing your parents as early in the process as possible :))
FHA allows non-occupying co-signers
If you do not have enough qualifying income on your own, FHA will allow a relative to go on the loan as a non-occupying co-signer. This allows us to use the co-signer's income, credit, and assets just like they were living in the home. This is an excellent option for parents wanting to purchase a home for their college bound children. Even if the occupant has no income, as long as the co-signer's income is enough to qualify, the occupant can purchase the home. Back in the early 2000s this was called the "Kiddie Condo" program and, while no one calls it that anymore, the program still exist. If you are a home buyer just starting out and need a bit more income, a co-signer is an excellent option.
FHA allows multiple unit properties
This is a really unique, and rarely used, FHA benefit. If you are a looking to purchase a multiple unit property (2 to 4) and live in one unit, you can use FHA financing. It will still qualify for the low FHA rates and the 3.5% minimum down payment. We can also use the other units rent as income if they are rented at the time of close. For young investors looking to start their portfolio this is a great way to start.
Why would it be better to go conventional instead of FHA?
While FHA has all the great benefits listed above, there are reasons it might not be the right fit. A full review of your credit, income, and assets are necessary to know for sure, but here are some reasons to go conventional rather than FHA.
Do you have more than 3.5% to put down?
FHA is a great program for buyers with a minimal amount to put down on a house. However, if you have more than 3.5% to put down, conventional financing might be the better option.
FHA's mortgage insurance is a fixed rate
FHA charges .85% of the loan amount per year (charged monthly) on all of their loans. That percentage does not decrease the more you put down. Conventional financing also charges mortgage insurance but it decreases the the higher your down payment. With a larger down payment the savings on conventional over FHA can be significant.
FHA's mortgage insurance never drops off
Conventional's mortgage insurance decreases as you put more down until it is $0 with a 20% down payment. FHA on the other hand never decreases and never drops off. That .85% per year will be on an FHA loan until it is closed.
FHA charges an Upfront Mortgage Insurance fee
In addition to the .85% annual MI premium, FHA will charge a 1.75% Upfront MI fee. This increases your loan amount and decreases your equity in the house. Conventional financing has no upfront MI fee.
Do you have perfect credit?
FHA is an excellent program for buyers with less than perfect credit. It not only goes lower on credit score than conventional, it is also less sensitive to credit scores. Even if you still qualify for conventional financing, at lower credit scores the difference in conventional vs FHA rate becomes significant.
Perfect credit means good FHA rates, but great Conventional rates
FHA almost always has better rates than conventional financing. However, with perfect credit the difference is less significant. Combine that with much lower mortgage insurance for perfect credit buyers on conventional and FHA is usually not the best option.
What is the condition of the property you are buying?
Appraisal issues are more common on FHA as well. An FHA appraiser can require that repairs be completed on the home before closing. These are usually limited to safety issues (tripping hazards, exposed wire, lead paint, broken windows, missing handrails) but if it can cause an issue if the seller is not willing to fix them. Some sellers will not accept offers from buyers with FHA financing. This is something to discuss with your loan officer and agent before you start making offers on homes.
FHA is for primary homes only
FHA cannot be used for investment property or second homes. It is a program for buyers looking to purchase the home they intend to live in permanently. However, if at some point in the future you need to turn the home into an investment or second home FHA will allow it.
There are a ton of little rules and nuances to all types of financing. I touched on the big ones here, but the only way to know what program is best for you is to sit down with a local mortgage lender. If you are wondering how to qualify for a FHA loan in Papillion NE we can help. We are a local Papillion Nebraska mortgage lender and can walk you all aspects of FHA financing.
What To Do Next