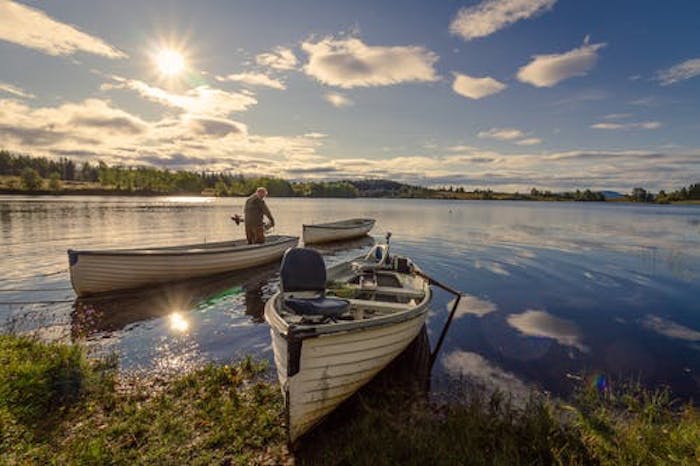 #IheartPapillion #recreation #moveit #funforthewholefamily
Papio Fitness and Fun
This series of posts is devoted to the many recreational options available to the people of Papillion and its visitors.  We'll get to the Papillion Landing in a future post, but let's begin with a selection from the wide assortment of choices you have to stay fit and have fun around Papillion.
West Papio Trail
This 23-mile stretch of trail runs right along Papillion Creek and past Hallack Park, just south of historic downtown Papillion.  Its wheelchair accessible concrete surface makes this trail ideal for biking and inline skating as well as simple leisurely strolling.  Catch a Nebraska sunset in September…it's difficult not to be charmed by the cascade of pinks, oranges, and blues painting the Papillion skies this time of year.  Check out TrailLink for a map to get started:
https://www.traillink.com/trailsearch/?city=Papillion
Walnut Creek Lake and Recreation Area
People of Papillion, you need not go far to enjoy a day, or a weekend if you choose, of the great outdoors.  Not far at all.  This recreation area is just south of Highway 370 and west of 96th Street.  It's so close you can even go for just a few hours if you want, and return in two shakes of a kitten's whiskers.  Maybe three depending on where you live in Papillion.
Cast your lines into the 150-acre lake stocked with bass, catfish, bluegill, crappie, and sunfish.  A boat dock and ramp are available.  Take the dog for a walk on the three-mile paved loop around the lake (leash required) or saddle up for five miles of grass trails if horseback riding calls your name.  There is a leash-free dog exercise area for your pup as well.  Camping, picnic, and playground sites make this recreation area one to explore and enjoy all year.
https://www.papillion.org/facilities/facility/details/walnutcreekrecreationarea-14
Here's a sneak peek of some of the numerous recreation options available to you.  We'll highlight many of them in future posts.  Check out this link to the 2019 Fall Papillion Recreation Guide for more details in the meantime:
2019-Fall-Papillion-Recreation-Guide
Visit www.PapillionLanding.com for additional information.