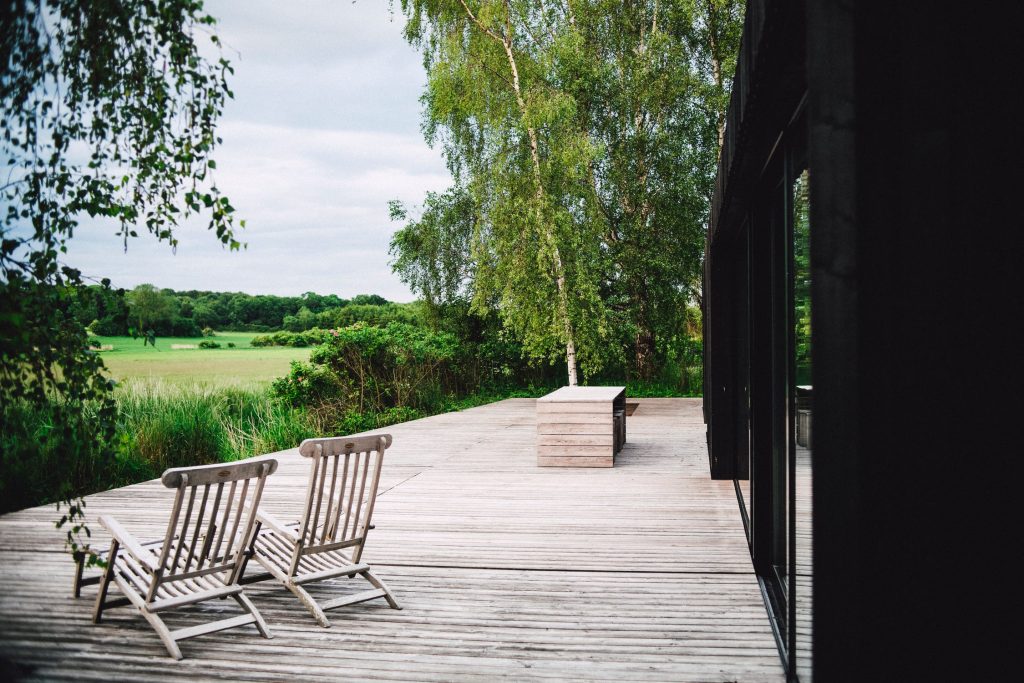 Papillion – the view from the front porch
As a Home Loan Consultant, it's my job to help walk my clients through the process of securing a mortgage.
It's a career I love, and one I find challenging and rewarding. I work with large volumes of intricate financial information on a daily basis (yes, sometimes late into the evening) to help people achieve their dreams of home ownership or the purchase of an investment property. There's nothing else I would rather do professionally, and nothing like the satisfaction of helping a buyer with pre-qualification and selection of a loan that is right for them.
We've all heard the adage that when you marry, you marry a family too. I quite frankly hit the jackpot in that regard when I married my wife, Cassidy. Our families are tight-knit and we're always excited to get everyone together any chance we get.
It's what is around your house that makes it a home.
It's my opinion that the same holds true in a certain sense when financing a new home. Along with the selected home are a host of supporting organizations that come with it – neighbors, civic organizations, schools, churches, trails and parks, food and entertainment options…the list goes on.
As important as interest rates and terms are, I get that buying a home includes a vast array of considerations that extend far beyond the loan itself. Obviously, prospective buyers, in addition to securing the best rates for their budgets, are also shopping for the right neighborhoods and communities for themselves and their families, whatever their goals may be.
Sometimes you can go home.
Cassidy and I are charting our course as we look to move back to my hometown of Papillion – the community that is right for us. She and I have talked about all the above-mentioned elements that surround the home we have yet to find. As we venture from Omaha to Papillion in our hoped-for timeline, I hope you'll follow this blog as I showcase all that Papillion has to offer. I'll continue to serve clients in Omaha as well as Papillion; so even if you are not immediately seeking to relocate to Papillion, stop by for a visit.  I think you'll be surprised by what a great place it really is, and you may soon be dreaming of making Papillion your home as well.  Stay tuned for an up-close-and-personal take on a town that shines, as I show you what makes Papillion, Nebraska so special.