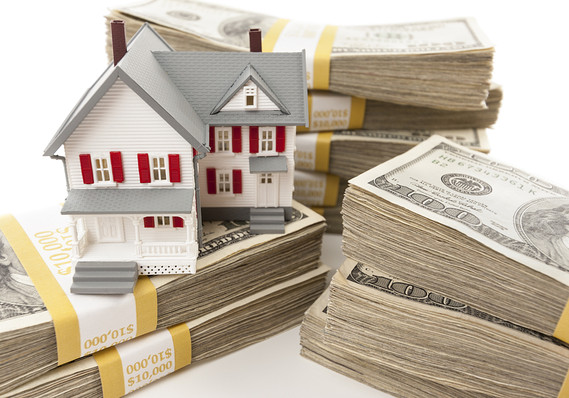 How much does it cost to take out a mortgage in Papillion Nebraska?
How much does it cost to take out a mortgage? This is the question I hear most frequently. And the answer is "It depends".
Your credit score can affect closing cost
A better credit score will not only get a buyer a better rate, it can also lower closing cost. Lower credit scores may require the buyer to "buy down" their rate by paying discount fees while a higher credit score may give the buyer "lender credits" that can be used to offset some of the closing cost. Credit scores for a mortgage go in 20 point "tiers". A score between 720 and 739 will get better loan terms than a score between 700 and 719. The higher the tier the better the rate and terms.
The size of the loan can affect the closing cost
Whether taking a $100,000 loan or a $500,000 loan, closing cost are mostly fixed. Besides lowering the percentage a buyer will pay for a loan, a higher loan amount usually has a better rate and, possibly, better lender credits. For example, if the closing cost are $3000 and I can offer a .25% lender credit then that credit is $250 on a 100k loan and $1250 on a 500k loan. If you add in the slightly better terms offered on higher loan amounts, that gap in credit gets wider.
Escrow…The loan cost everyone forgets about
A buyer that has done a bit of online research will usually know approximately what they will pay for a home loan. What most buyers miss is the cost of setting up an escrow account for their taxes and insurance. The upfront cost of setting up an escrow account can often be more than the cost of the loan. For Sarpy county, a buyer will typically have to set aside 8 months of taxes into escrow. If the home you are buying has yearly taxes of $3600 (Sarpy property taxes HERE) you would have to set aside $2400 at close. You will also pay a full year of home owner's insurance and set aside an additional 2 to 3 months of insurance for next year.
Cost of buying a home that are not part of the loan
Being a mortgage lender, I mostly talk about loan fees, but there are other home buying cost. As the buyer, your realtor may have an administrative fee between $395 and $600, and while the seller will pay both agents' commissions, the buyer is typically charged this admin fee.
If you are going to get a home inspection, radon inspection, plot plan, or termite inspection these are typically paid by the buyer unless noted otherwise in the contract.
Possible repairs required on the appraisal
An appraiser, in addition valuing the house, can require repairs be completed on the house in his report. Repairs are more common on government loans (FHA and VA) and usually limited to safety issues. This includes missing railings on stairs, exposed wiring, chipping paint on houses, broken windows, and tripping hazards on concrete. The appraiser does not do a detailed property inspection, but if he sees visible roof or foundation issues or mold he can request a professional inspection of these issues. Required repairs are typically paid by the seller, but in some cases they may ask the buyer to contribute.
The importance of a local lender
Closing cost are very local. The cost in Sarpy county will be different in another county. More importantly escrow is extremely local and can differ greatly from county to county. To get an accurate estimate of cost and escrow you need to work with someone familiar with the area.
Papillion and all of Nebraska taxes are higher than the national average and Sarpy county has a unique way it requires them to be paid. Due to hail storms, Papillion also has higher than average homeowner's insurance. Because of this, a national lender can wildly under estimate escrow and how much will need at close.
A national online lender that under estimates your escrow can issue an invalid approval letter or leave you at the closing with a cash to close amount thousands higher than you expected.
What To Do Next