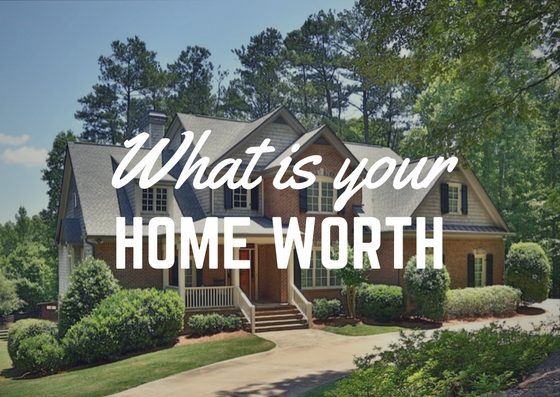 How can I find the value of my home in Nebraska?
Home value seems to be the primary concern of every homeowner as soon as they close and for good reason. For most people (over 87%) home equity is the largest source of retirement assets and knowing your home equity can be as important as knowing the balance in your IRA or 401k. So how can you find the value of your home in Nebraska?
What does home value actually mean?
The first thing to point out is that ultimately the value of your home is what the highest buyer will pay for it. A realtor or appraiser can give their professional opinion of value, but in the end it will depend on the buyer you find.
How accurate do you want to get on value?
The quickest way to get your value is through an automated valuation system (see below for a free valuation). This is a computer estimate of your value based on recent sales in the area. This is a good starting point, but is going to be the least accurate. The computer cannot see recent renovations or improvements. The automated system is pulling recent sales in the area and pulling an overall trend of increase in home value. It is getting much better at predicting value. Fannie Mae and Freddie Mac are even starting to waive appraisal requirements on some new home purchases based on these automated valuations. But there are other ways to get a more accurate valuation.
Ask your realtor.
Your realtor can provide a Comparative Market Analysis to determine value. Reach out to the realtor who helped you buy the home. A good realtor will welcome the opportunity to help even if you do not plan to sell in the near future. If you do not know the realtor that helped you, we can connect you with a great agent who will help. This is going to be a more accurate analysis because the agent will be able to take into consideration changes to your home. This will also be more up to date than the computer estimate. A good agent can also give you tips on how to increase your home value. We have a close relationship with many local realtors in Omaha, Bellevue, Papillion, La Vista, Elkhorn, and all surrounding areas. We can connect you with an expert on your neighborhood.
Get an appraisal.
Besides actually coming to an agreement with a buyer, this will be the most accurate value of your home. The appraiser is trained to price your home against recent home sales in the area and adjust the value accordingly. It is the appraiser's opinion of value that will be used by most lenders. It is important to remember however that if you do order your own appraisal it likely cannot be used by the purchaser of your home or by you to refinance. Most lenders will want to request the appraisal report directly from their approved list of inspectors.
To find the value of your home in Nebraska, get a free home value report below. If you would like a second opinion or would just like a more accurate estimate reach out to us.
What To Do Next