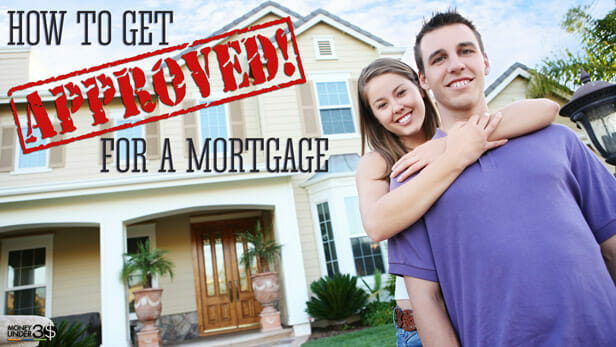 How do I get a mortgage? | Omaha NE Home Buyer's Guide
If you live in Omaha, what are the first steps to getting a house loan?
The first step to getting a mortgage is to talk to a local lender. With a brief phone call they can get a rough idea of your eligibility and the best program for you. From there you will fill out an application either online or over the phone so a loan officer can pull credit and review your income and assets. Finally you will need to provide them all of your income and asset documentation so they can verify the information provided on the application for the underwriter.
I am a local mortgage broker serving Omaha, Papillion, La Vista, Bellevue, and all of eastern Nebraska. If you would like to know more about getting a home mortgage please contact me for a free consultation.
FIND OUT HOW MUCH HOUSE YOU CAN AFFORD HERE
Talk to a lender
Complete an application
Submit all relevant documentation
Provide your agent with the Pre-Approval Letter
Update your approval as you start to narrow your home search
Talk to a mortgage lender
I know it is hard to resist looking at homes right off the bat, but the first thing you should do if you are considering home buying is talk to a mortgage lender. Now everyone wants the house and no one wants a mortgage, but qualifying for a home loan is a more involved process than a car loan or credit card. Sitting down with a professional early will let you know exactly what house you can afford. It will also allow you to move quickly when you see that house you love. In a seller's market, like we have had in Omaha the last few years, houses are selling in days and hours so if you are not pre-approved you are likely going to lose it.
Credit score, income, and assets
The initial conversation is just to get an idea of where you are at. A good loan officer will ask if you have an idea of your credit score. They will also ask about employment and income. Do you have steady employment and is your income salary, hourly, commission, or self-employed. The answers to these questions will help the loan officer determine if you are likely to qualify. The next discussion should be about down payment. How much do you have to contribute to the loan? If you do not have the minimum amount needed we will need to make a plan to get the money from other sources. That can be a gift from a relative, seller credits, lender credits, or a combination of all three.
CONTACT ME FOR A FREE NO OBLIGATION PHONE CONSULTATION
Complete an application
Most mortgage applications are done online now. There are still some buyers, and some loan officers, that prefer to take them over the phone or in person, but most have a portal that buyers can complete a full app. At that point the loan officer will review the employment history, income, assets, and, with the permission of the buyer, pull a credit report. This allows the buyer to get pre-qualified for financing. I go over the difference between pre-qualified and pre-approved in more detail HERE. Depending on your unique situation, a good loan officer will be able to tell you how much you qualify for and give you an estimate of payment, fees, and cash needed at close. If there are some areas of your income, employment, or assets that are unclear, or there are issues on your credit, a more in depth consultation may be needed.
Completing the application is the first crucial step once a home buyer is serious about purchasing. With a complete application the loan officer can issue a Pre-Qualification Letter.
Submit all relevant documents to your loan officer
After a pre-qualification, the next step is to provide all income, asset, and other needed documentation. This almost always consist of at least a pay stub, W2, and a complete bank statement. Your loan officer will let you know if there is more beyond this, but it could include things like:
*Child support payment history
*Tax returns for self-employed
*Paper trail of any recently transferred funds
*Bankruptcy paperwork
*A Written Verification of Employment for commission, overtime, and bonus income
*Documentation for any gift funds
A review of all documents will confirm the information that is on your application and give you and your agent the confidence to know that you are fully pre-approved before shopping. While some lenders are fine with a buyer starting to make offers while only pre-qualified, I personally do not issue pre-qualification letters. I will only issue an approval letter when I have reviewed all needed documents. Trust me this will prevent a lot of headache down the road. It may also help you get your home. Many listing agents will call the lender and ask just how "approved" the buyer is to make sure they are accepting an offer on a buyer that has provided all documents to their loan officer up front.
Provide your agent with the Pre-Approval Letter
This is it home buyers. The golden ticket to home buying. A Pre-Approval Letter tells sellers that you have talked to a lender and are able to purchase at that price point. We have been in a seller's market for years with houses often getting multiple offers in the first few days. If you are going in with out proof that you are approved there is next to zero chance your offer will get accepted.
In addition to providing a Pre-Approval Letter, a good loan officer will also go over the details of your pre-approval with the agent. It is important that your agent knows the limits of the funds you have available for the home. The agent also needs to know your max purchase point so they can make sure not to escalate past that. If there are still a few things we are working through on your approval or a particular wait time needed for your approval to be official the agent needs to know those details up front.
Update your approval as you start to narrow your home search
I am often asked how long an approval last. That is an excellent question because it can often take several months or longer to find that dream house.
Credit report
The credit report last 90 days. That means that you must CLOSE on the house 90 days after the credit is pulled. Since most closings take 30 days, if you have not found a house in 60 days we will likely have to re-pull credit. To make sure you continue to stay approved after that first credit check, be sure to make no major changes to your debts and pay your bills on time. If your loan officer gave you advice on how to improve your scores while you shop, it is a good idea to work on that as well.
Pay stubs
Pay stubs typically last 30 – 60 days from the time we start the loan. For these it is best to update your pay stubs and send them to your loan officer at the time you get a contract. That will ensure they have the most recent pay stubs at the time your loan is submitted to underwriting.
Bank statements
Bank statements are similar to pay stubs. They last for 30-60 days so it is best to turn in the most recent one at the time you receive an accepted offer. This will make sure the underwriter has the most recent statements. If you are waiting for funds to come in after the start of your loan, we just need to know the approximate date that you will receive them and how much it will be so we can let the underwriter know. This will let them know that we have a plan to document the required funds.
Never give more than is needed
Your loan officer will sift through the documents and only submit what is needed. There is no need to send in more documentation than is necessary and doing so can only lead to more questions and issues. The underwriter must include any document that is sent to them so sending up unnecessarily documents will create more conditions. If there are enough assets in your bank account to qualify, we do not need your 401k statement or stock information. If you qualify with just your primary income, we do not need your part-time job or side hustle information.
For the entire time you are actively shopping make sure you, your agent, and your loan officer are all communicating with each other. If something changes on your income, assets, employment, or credit be sure to let everyone know as soon as possible because any change to any of these will eventually be discovered in underwriting. Not telling your loan officer about these changes will cause issues while you are under contract.
Other useful links
What To Do Next