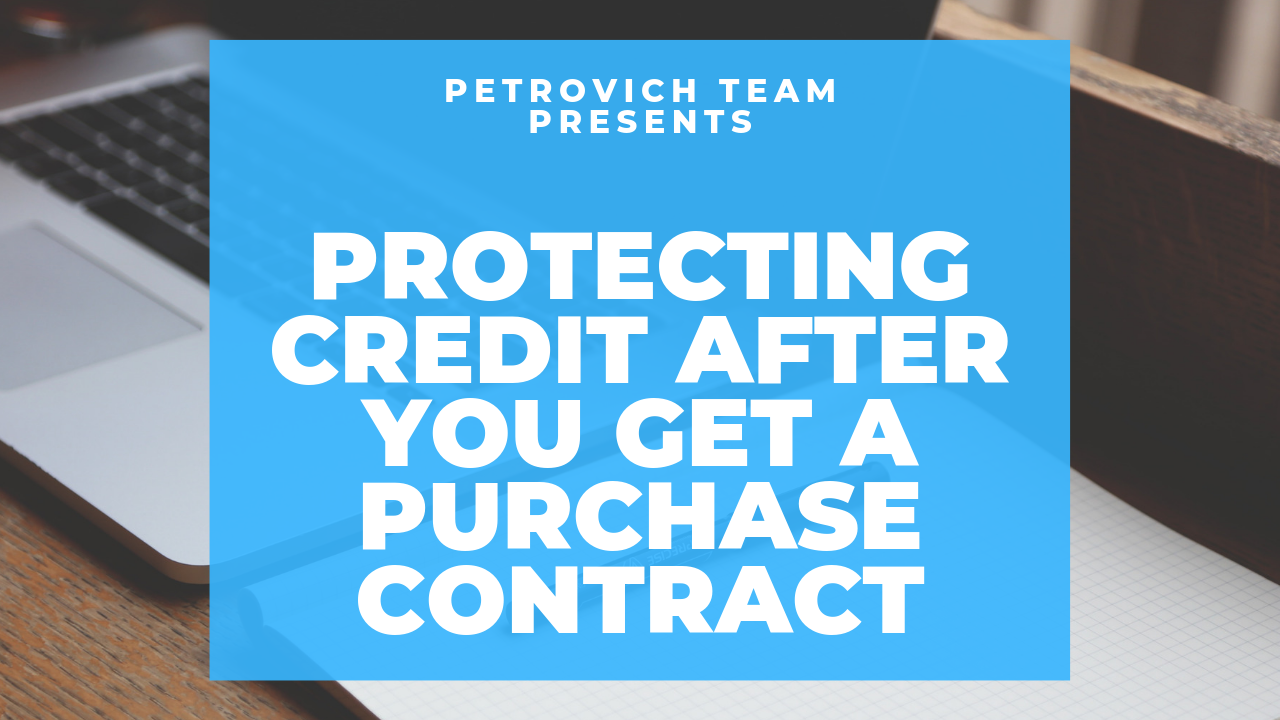 Protecting Your Credit After You Get A Purchase Contract
There is plenty of information online about how to improve your credit or what credit score you need to qualify for a mortgage. However, there is not enough about what to do with your credit after you have been pre-qualified.
How Long Does A Credit Report Last?
A credit report last 120 days from the time it was pulled. If you find a house and close on it within that 120 days we can use the original report.
Can I Open New Debt If My House Is Closing In That 120 Days?
The short answer is no. You should not open new debt or pull your credit while we are in the home loan process. Even though we do not pull credit again, most lenders will do a "quick look". A quick look is a soft check on your credit to see if new debt has been opened. This could delay the closing or, if the new debt payment is high and your debt ratios are tight, throws your your approval out.
Can I Run My Credit During The Loan Process?
Again, the short answer is no, but if it is necessary we just have to know about it prior. The reason is the "quick look" will also see recent inquiries. If you did not take out a new debt we just need a letter typed up saying why it was pulled and that you did not take on new debt. Not a big deal unless we are a few days away from closing. If this pops up near closing it could delay the closing a few hours or a day.
Think Of Me As Your Guide
The more I know upfront during the loan process the better I can help guide you through the home buying process. I'm hear to help and the more information I have the better I can help get you into your home.
Petrovich Team Home Loan is your Omaha Lender. We here to help with all of your home financing needs in Omaha and the surrounding area.
What To Do Next –
Send an email to michael@petrovichteamhomeloan.com
Share this with friends, family, and anyone who might find it useful